We help farmers make money by widening the planting window, reducing compaction and bringing full yield potential regeneratively.

Mission
Our mission at ReEnvision Ag is to provide Groundbreaking Agricultural Innovation.

Vision
ReEnvision Ag is interested in solving problems in commercial agriculture in an effort to create a traceable, reliable, and sustainable food source with a reduced impact on the environment in a way that is commercially sustainable for family farms.
ReEnvision Ag was formed in January of 2020 with a clear vision for the future. Currently, the business is in the Startup phase and completing product prototype and development. After farming for 7 years, founder Jayson Ryner saw opportunities for innovation in the Ag Sector. After consulting with Brook Behmler at the NIACC John Pappajohn Entrepreneurial Center, Jayson enrolled in the University of Iowa Venture School. Through Venture School, ReEnvision Ag went through Lean Business Startup training to evaluate and develop the innovative idea of a new style of corn planter.
Our source of competitive advantage lies in the intellectual property of our SeedSpike™ planting system. The entire row crop planting industry is monolithic as they all use a set of double disc openers to create a seed trench. ReEnvision Ag and our planter system hold the only provisional patent on a system of placing the seeds using a cone-shaped dibble to plant the seeds in a precise location at an exact spacing. This system widens the planting window, optimizes planting depth and spacing, and minimizes soil contact compared to currently used technology.
Our planter system creates value for the farmer by adding more precision to the planting process, creating a wider planting window, and planting in more diverse conditions. It minimizes the chance for soil compaction, improves soil health, and maximizes carbon sequestration.  All of these elements bring economic profit to the farmer.
The financial gain to farmers comes in Five areas:
 A wider planting window. 
 Reduced Compaction.
 Increased yield from better seed placement.
 Farmers moving to a minimal soil contact can get up to $20 per acre for carbon sequestration credit. 
 Using the SeedSpike

™

reduces field passes for a disc ripper and field cultivator saving farmers up to $35 per acre in labor, machinery, and fuel costs.
Accepted into the 2021 Cohort of AgLaunch 365
A national ag accelerator that places on farm trials and farmer vetted solutions first. 
John PappaJohn Start Up of the year 4th place 2022
2023 Ag Innovation of the Year Semi Finalist American Farm Bureau Federation
Featured On 2023 Season 2 FarmNEXT- Pivot Bio Original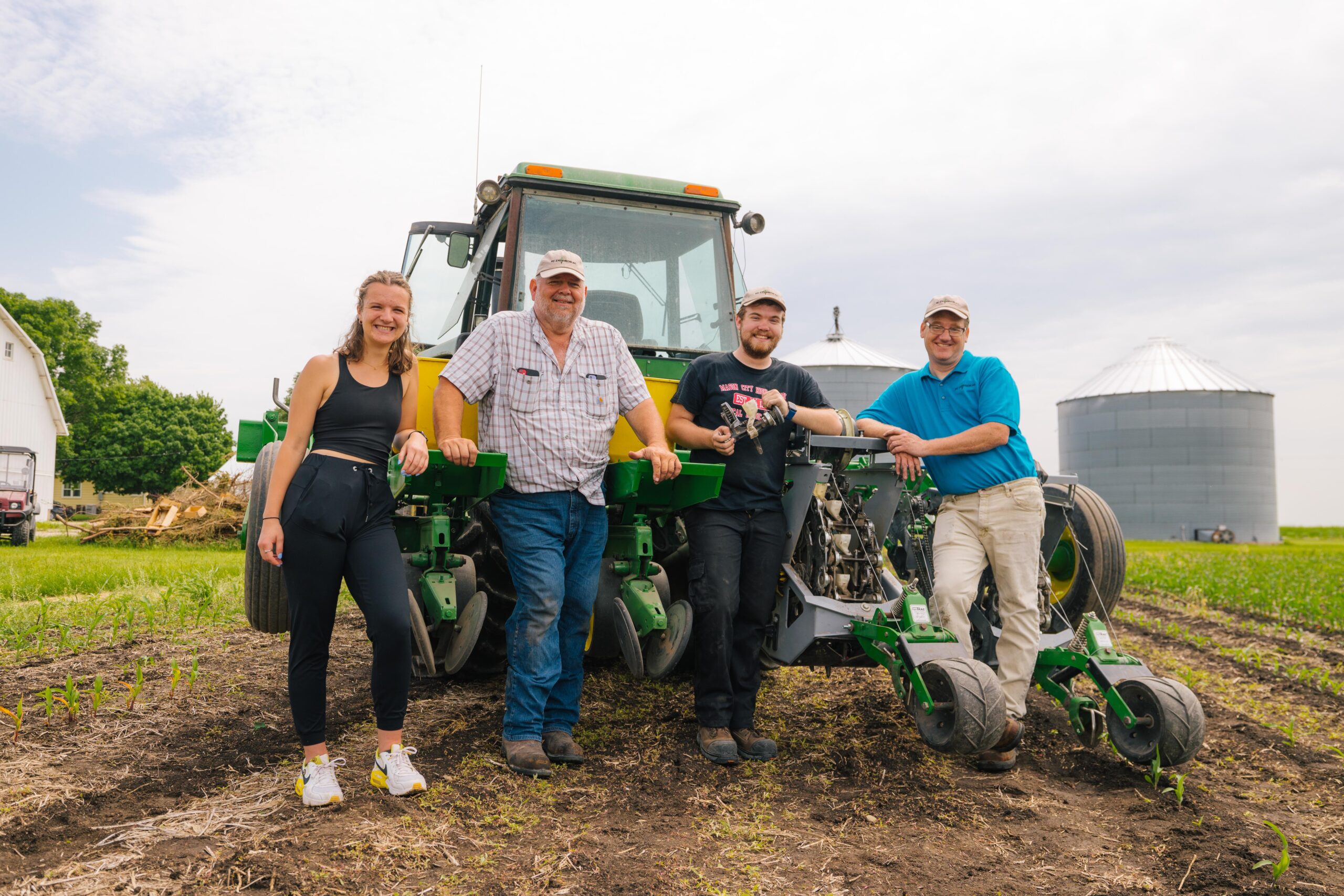 "The conditions we're planting into, into a thick biomass of cover crops has been the biggest difficulty trying to figure out how to do it and get a successful stand of cotton has been the most difficult thing I've ever experienced."
 Matt Griggs – Gibson, TN County Farmer